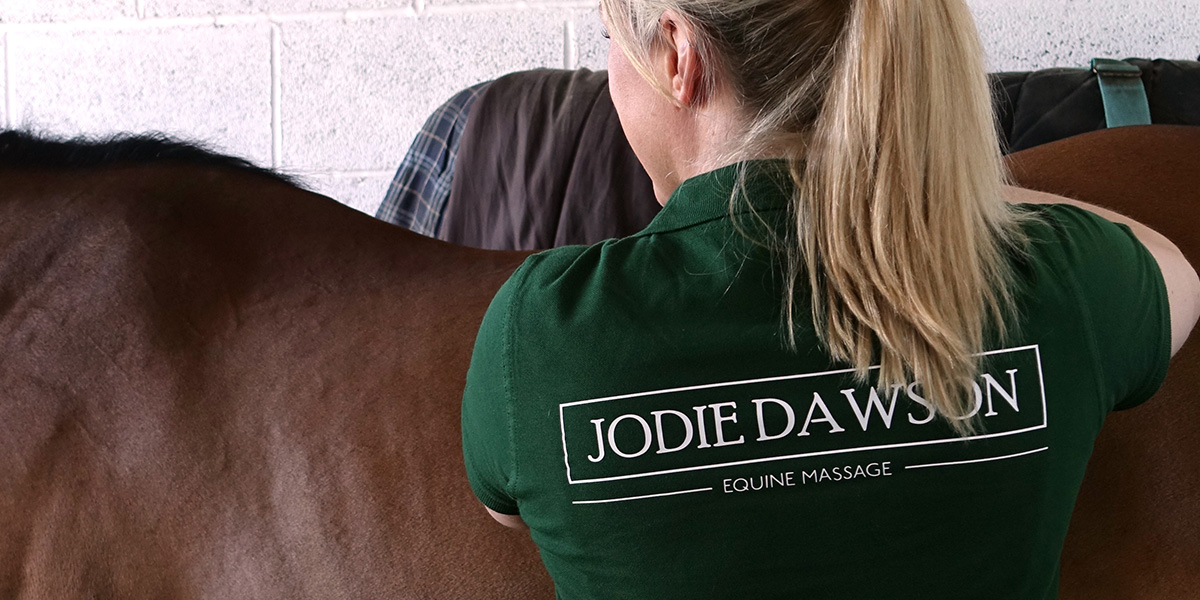 Jodie-Dawson-Equine-Massage-home-page-header
Welcome to Jodie Dawson Equine Massage
Jodie-Dawson-Equine-Massage-home-page-banner
My name is Jodie Dawson, and I have been around horses for over 35 years. They are my passion and also a fantastic way to socialise. I worked at a stables during my teenage years, and have continued to ride into my 40s. My friends and I have enjoyed riding weekends away to places like the Cotswolds, the Lake District, and Cornwall, for hacking, cross country, lessons and fun rides. A riding holiday in Argentina was definitely a highlight. Becoming qualified in equine massage and bodywork seemed like a natural choice for me.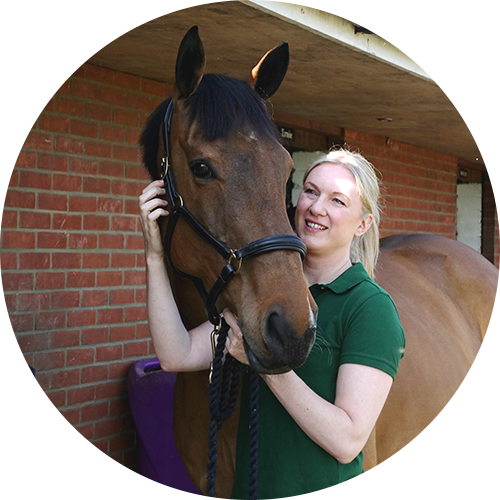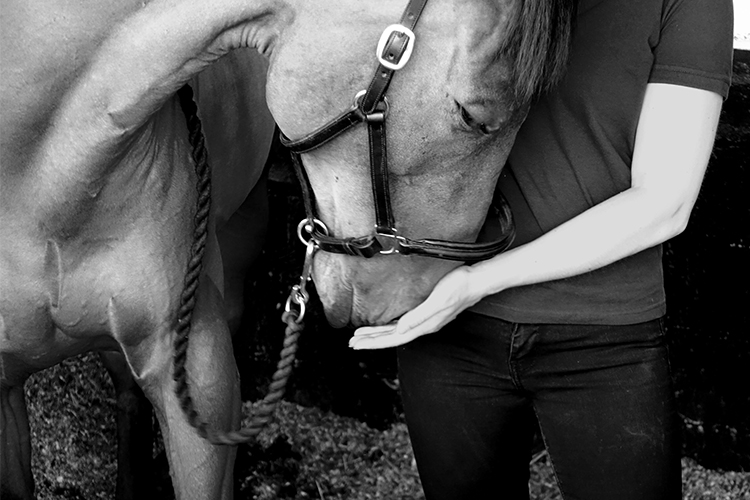 Merishia Equine Massage is of great benefit to a horse, in the same way us humans can benefit too! Some of the key points in the Merishia approach are:

We use a variety of gentle techniques to facilitate both superficial and deep release of tension

We enhance the effects of our massage techniques by applying specific gentle mobilisation techniques to further improve performance and flexibility

We work with the body-language of the animal to guide us (applied therapy)
Benefits of Merishia Massage
Benefits of Merishia Massage include:
Stimulates blood flow and prevents stiffness
Helps improve flexibility and suppleness
Aids Performance
Can help with recovery or rehabilitation
Releases tension and aids relaxation
Can enhance and maintain general well-being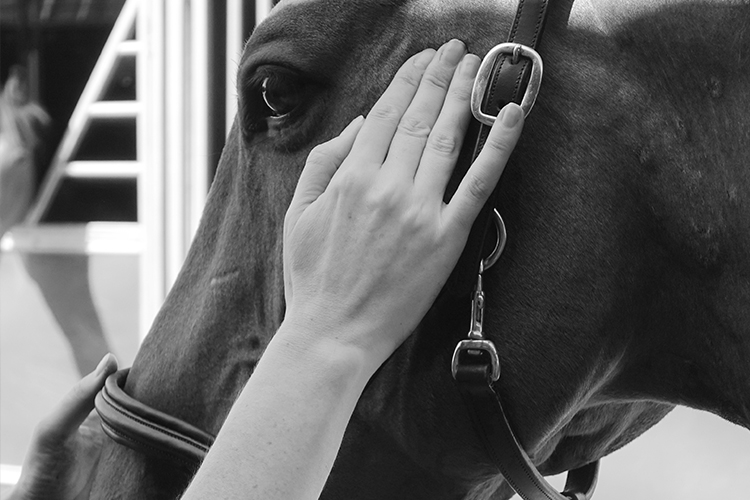 My Continuing Professional Development (CPD) courses have included bodywork, which focuses on releasing tension, helping to realign the body, and improving performance.

I am based in Guildford, Surrey, and I can travel to surrounding areas, with an additional fuel charge (dependent on location).
10% discount for more than 2 at the same yard